This week, we're talking about Midlife — that fun and potentially funky moment when you realize you might well have fewer years ahead of you than you've already put behind you.
It's a clarifying moment for many, and a moment of crisis for others. A moment when we realize that we may not have lived our own highest choices up until now — and that if we're going to make the rest of our lives more the way we'd like them to be, this is the time to make that happen.
In the midst of all of this is the anxiety about getting older, looking older, being seen as just plain old in a culture that glorifies youth and youth-centric standards of beauty. And then, of course, there's our mortality to consider.
So here, we talk about what middle age means to us, and the meaning our society has ascribed to it — cliches, stereotypes, prejudices and all.
We explore the assumptions we've had to challenge, and the gifts we've only begun to unwrap.
Dallas shares his view of life past 40, and Pilar shares her view from the other side of 50, which is looking pretty darn good to her.
Finally, we offer you some experiments to help you more fully appreciate — at any age — the years you've lived into while also making the most of the years you have left to embrace.
"Midlife" Episode Highlights
Appreciating that every day of our lives is precious, regardless of our age
The "midlife crisis" as a directional change and a natural phase of the expansion-contraction cycles of life
Our cultural failure to value the depth of experiences on the other side of youth
Pilar's Healthy Deviant take on the Amplified Awareness of midlife — recognizing that we've spent years trying to conform to our society's Unhealthy Default Reality and that it doesn't work for us
Seeing that the images and ideals we've been chasing aren't really who we are, accepting that without self-blame or shame
The ways our pursuits of pleasure and purpose change as we age
The shifts in Dallas's life as he enters his 40s
Why investing in your self-understanding can help ease you through directional changes
The grief — and opportunities — associated with entering the autumn and winter of life
The unanimous response of women in Pilar's circle saying that life is improving with age
Dallas's Four-Season Solution take on neurochemical motivators: The dopamine of spring, adrenaline of summer, and serotonin of autumn
Understanding that our culture doesn't educate us on the pleasures of later life, and finding your own information on aging well
Overcoming the inertia of societal expectations and old patterns, and our fear of change

No matter your age, imagine the middle of your life. Ask yourself what you've learned and experienced in the first half of your life that you can distill and carry forward into the second half. What is valuable?

Find a person who models for you a successful second half of life. It could be a good friend, an acquaintance, a public figure or a fictional character. First ask yourself if you've invested attention in looking for models of middle age and beyond, or if you've exclusively admired people who embody success in the first half of life. If you don't have an older role model, find someone. They are out there.
Resources
If you like this podcast, you will love our books!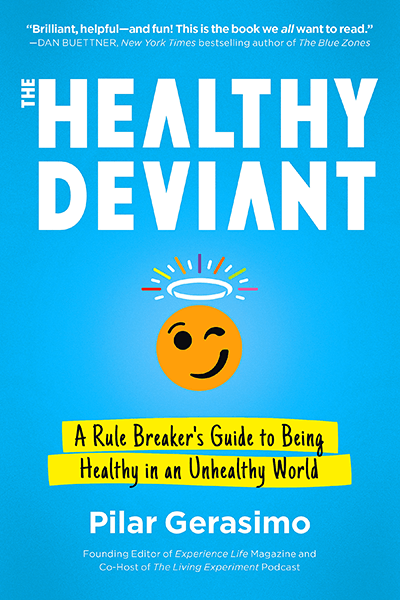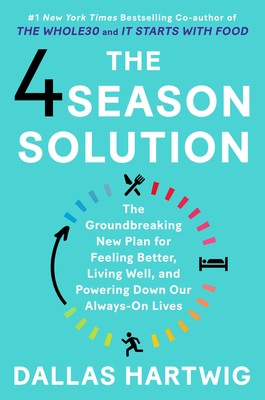 Plus …
Sign up for The Living Experiment newsletter so you can stay up to date with us, and receive notifications when new episodes are released.
Subscribe to The Living Experiment on Apple Podcasts to have fresh episodes delivered to your podcast feed as soon as they're released.
Sponsor Love and FREEBIES
Thanks to our sponsor, Optimize by Heroic, for supporting this season of The Living Experiment. Now you can get Optimize membership (formerly $250) for FREE just by signing up here. And check out the Heroic social training platform, with a goal of creating a world in which 51% of the world's population is flourishing by 2051 — starting with YOU!
Share the Love!
Have you told your friends and family about The Living Experiment? If you dig the podcast, please share it! And leave a review at Apple Podcasts or wherever you subscribe. Every recommendation from you means a lot!
We'd also love to have you connect with us on Facebook. Tell us about your experiments, and share your thoughts, stories and reflections there.